Email Subscribers & Signup Form
Wouldn't it be nice if you could bring your calendar and email marketing tools together in one affordable service?
Now you can! Import your lists from other applications such as Outlook®, MailChimp® or Constant Contact® and start sending today.
---
View the User Guide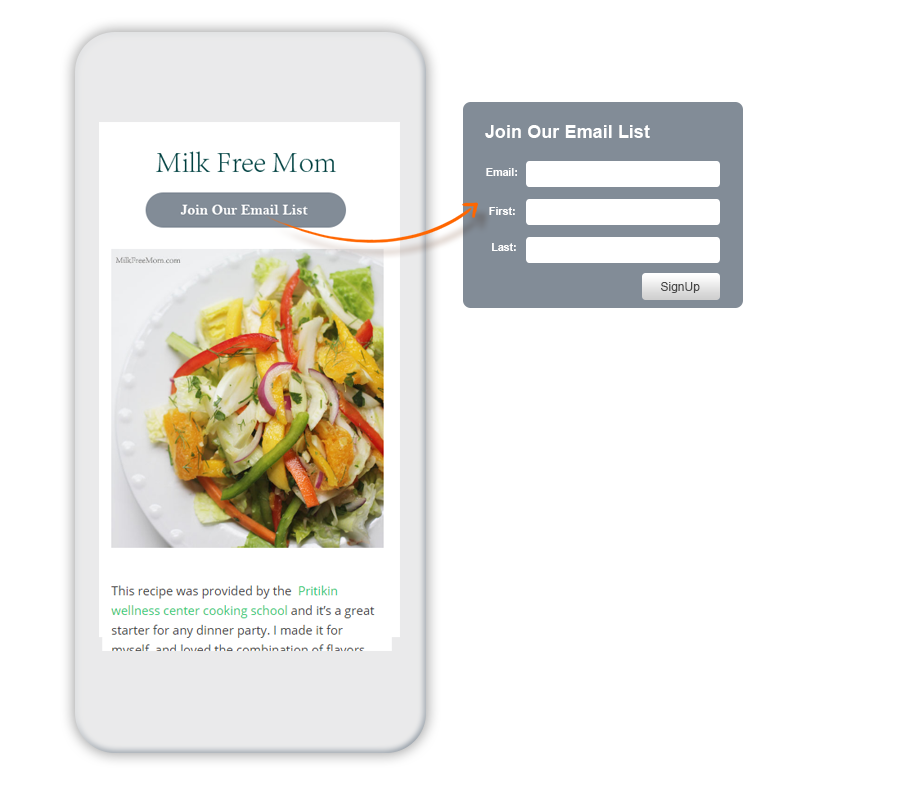 How it works...
1. Add our simple Signup Form to your calendar, website, or both. (or import subscribers from other applications)
2. Your calendar visitors can now subscribe by filling out the form.
3. Send event reminders, invites with RSVP, and email newsletters to your subscribers.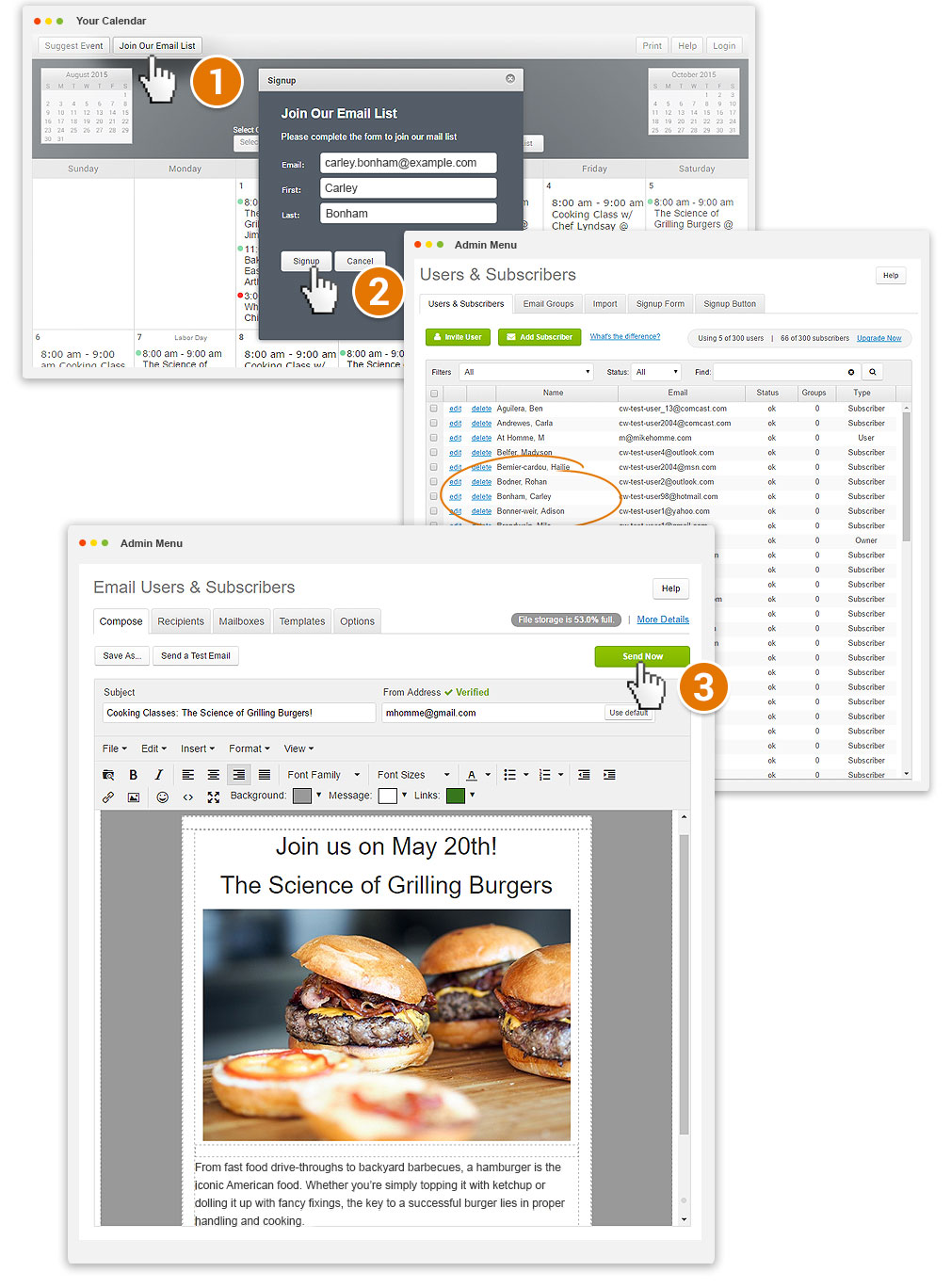 ---
Subscriber Pricing
Build and manage your email list, affordably. Let visitors join your email list using our simple signup form. Send subscribers event reminders, invitations, and newsletters - even request an RSVP!


| Add | Per Month |
| --- | --- |
| 50 Subscribers | $2 |
| 150 Subscribers | $4 |
| 500 Subscribers | $10 |
| 1,000 Subscribers | $15 |
| 2,500 Subscribers | $20 |
| Need More? Contact us at sales@calendarwiz.com | |
Read the Blog Post
---
CalendarWiz is Trusted By

MailChimp® and Constant Contact® are trademarks of their respective holders. Use of them does not imply any affiliation with or endorsement by them.
Get Started
"This software has really made my life and my co-works lives much easier. I really enjoy the freedom, organization, and control it gave me. I also really appreciate the support team that has answered so many questions I had and shown me how to make this product work best for me."

~ Hannah R. ~
"Superb customer service from the get-go in terms of a free trial. No used car sales staff here - nobody was pushy, permitting me to peruse the site on my own to determine its usefullness!"

~ Bill K. ~
Free support & setup help. No credit card required.